WordPress database error: [Duplicate entry 'cron' for key 'option_name']
INSERT INTO `wp_options` (`option_name`, `option_value`, `autoload`) VALUES ('cron', 'a:2:{i:1656511341;a:1:{s:30:\"wp_site_health_scheduled_check\";a:1:{s:32:\"40cd750bba9870f18aada2478b24840a\";a:3:{s:8:\"schedule\";s:6:\"weekly\";s:4:\"args\";a:0:{}s:8:\"interval\";i:604800;}}}s:7:\"version\";i:2;}', 'yes') ON DUPLICATE KEY UPDATE `option_name` = VALUES(`option_name`), `option_value` = VALUES(`option_value`), `autoload` = VALUES(`autoload`)
WordPress database error: [Duplicate entry 'cron' for key 'option_name']
INSERT INTO `wp_options` (`option_name`, `option_value`, `autoload`) VALUES ('cron', 'a:2:{i:1656424941;a:1:{s:26:\"action_scheduler_run_queue\";a:1:{s:32:\"0d04ed39571b55704c122d726248bbac\";a:3:{s:8:\"schedule\";s:12:\"every_minute\";s:4:\"args\";a:1:{i:0;s:7:\"WP Cron\";}s:8:\"interval\";i:60;}}}s:7:\"version\";i:2;}', 'yes') ON DUPLICATE KEY UPDATE `option_name` = VALUES(`option_name`), `option_value` = VALUES(`option_value`), `autoload` = VALUES(`autoload`)
WordPress database error: [Duplicate entry 'cron' for key 'option_name']
INSERT INTO `wp_options` (`option_name`, `option_value`, `autoload`) VALUES ('cron', 'a:2:{i:1656424941;a:1:{s:33:\"wc_admin_process_orders_milestone\";a:1:{s:32:\"40cd750bba9870f18aada2478b24840a\";a:3:{s:8:\"schedule\";s:6:\"hourly\";s:4:\"args\";a:0:{}s:8:\"interval\";i:3600;}}}s:7:\"version\";i:2;}', 'yes') ON DUPLICATE KEY UPDATE `option_name` = VALUES(`option_name`), `option_value` = VALUES(`option_value`), `autoload` = VALUES(`autoload`)
WordPress database error: [Duplicate entry 'cron' for key 'option_name']
INSERT INTO `wp_options` (`option_name`, `option_value`, `autoload`) VALUES ('cron', 'a:2:{i:1656424941;a:1:{s:18:\"wp_https_detection\";a:1:{s:32:\"40cd750bba9870f18aada2478b24840a\";a:3:{s:8:\"schedule\";s:10:\"twicedaily\";s:4:\"args\";a:0:{}s:8:\"interval\";i:43200;}}}s:7:\"version\";i:2;}', 'yes') ON DUPLICATE KEY UPDATE `option_name` = VALUES(`option_name`), `option_value` = VALUES(`option_value`), `autoload` = VALUES(`autoload`)
WordPress database error: [Duplicate entry 'cron' for key 'option_name']
INSERT INTO `wp_options` (`option_name`, `option_value`, `autoload`) VALUES ('cron', 'a:2:{i:1656424941;a:1:{s:34:\"wp_privacy_delete_old_export_files\";a:1:{s:32:\"40cd750bba9870f18aada2478b24840a\";a:3:{s:8:\"schedule\";s:6:\"hourly\";s:4:\"args\";a:0:{}s:8:\"interval\";i:3600;}}}s:7:\"version\";i:2;}', 'yes') ON DUPLICATE KEY UPDATE `option_name` = VALUES(`option_name`), `option_value` = VALUES(`option_value`), `autoload` = VALUES(`autoload`)
WordPress database error: [Duplicate entry 'cron' for key 'option_name']
INSERT INTO `wp_options` (`option_name`, `option_value`, `autoload`) VALUES ('cron', 'a:2:{i:1656424941;a:1:{s:16:\"wp_version_check\";a:1:{s:32:\"40cd750bba9870f18aada2478b24840a\";a:3:{s:8:\"schedule\";s:10:\"twicedaily\";s:4:\"args\";a:0:{}s:8:\"interval\";i:43200;}}}s:7:\"version\";i:2;}', 'yes') ON DUPLICATE KEY UPDATE `option_name` = VALUES(`option_name`), `option_value` = VALUES(`option_value`), `autoload` = VALUES(`autoload`)
WordPress database error: [Duplicate entry 'cron' for key 'option_name']
INSERT INTO `wp_options` (`option_name`, `option_value`, `autoload`) VALUES ('cron', 'a:2:{i:1656424941;a:1:{s:17:\"wp_update_plugins\";a:1:{s:32:\"40cd750bba9870f18aada2478b24840a\";a:3:{s:8:\"schedule\";s:10:\"twicedaily\";s:4:\"args\";a:0:{}s:8:\"interval\";i:43200;}}}s:7:\"version\";i:2;}', 'yes') ON DUPLICATE KEY UPDATE `option_name` = VALUES(`option_name`), `option_value` = VALUES(`option_value`), `autoload` = VALUES(`autoload`)
WordPress database error: [Duplicate entry 'cron' for key 'option_name']
INSERT INTO `wp_options` (`option_name`, `option_value`, `autoload`) VALUES ('cron', 'a:2:{i:1656424941;a:1:{s:16:\"wp_update_themes\";a:1:{s:32:\"40cd750bba9870f18aada2478b24840a\";a:3:{s:8:\"schedule\";s:10:\"twicedaily\";s:4:\"args\";a:0:{}s:8:\"interval\";i:43200;}}}s:7:\"version\";i:2;}', 'yes') ON DUPLICATE KEY UPDATE `option_name` = VALUES(`option_name`), `option_value` = VALUES(`option_value`), `autoload` = VALUES(`autoload`)
WordPress database error: [Duplicate entry 'cron' for key 'option_name']
INSERT INTO `wp_options` (`option_name`, `option_value`, `autoload`) VALUES ('cron', 'a:2:{i:1656424941;a:1:{s:31:\"wpseo_permalink_structure_check\";a:1:{s:32:\"40cd750bba9870f18aada2478b24840a\";a:3:{s:8:\"schedule\";s:5:\"daily\";s:4:\"args\";a:0:{}s:8:\"interval\";i:86400;}}}s:7:\"version\";i:2;}', 'yes') ON DUPLICATE KEY UPDATE `option_name` = VALUES(`option_name`), `option_value` = VALUES(`option_value`), `autoload` = VALUES(`autoload`)
WordPress database error: [Duplicate entry 'cron' for key 'option_name']
INSERT INTO `wp_options` (`option_name`, `option_value`, `autoload`) VALUES ('cron', 'a:2:{i:1656424941;a:1:{s:31:\"wpseo_permalink_structure_check\";a:1:{s:32:\"40cd750bba9870f18aada2478b24840a\";a:3:{s:8:\"schedule\";s:5:\"daily\";s:4:\"args\";a:0:{}s:8:\"interval\";i:86400;}}}s:7:\"version\";i:2;}', 'yes') ON DUPLICATE KEY UPDATE `option_name` = VALUES(`option_name`), `option_value` = VALUES(`option_value`), `autoload` = VALUES(`autoload`)
WordPress database error: [Duplicate entry 'cron' for key 'option_name']
INSERT INTO `wp_options` (`option_name`, `option_value`, `autoload`) VALUES ('cron', 'a:2:{i:1656532457;a:1:{s:23:\"sbi_usage_tracking_cron\";a:1:{s:32:\"40cd750bba9870f18aada2478b24840a\";a:3:{s:8:\"schedule\";s:6:\"weekly\";s:4:\"args\";a:0:{}s:8:\"interval\";i:604800;}}}s:7:\"version\";i:2;}', 'yes') ON DUPLICATE KEY UPDATE `option_name` = VALUES(`option_name`), `option_value` = VALUES(`option_value`), `autoload` = VALUES(`autoload`)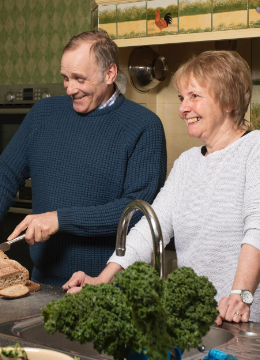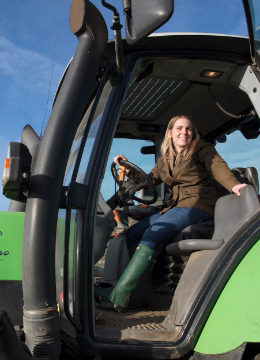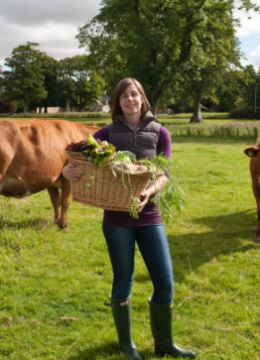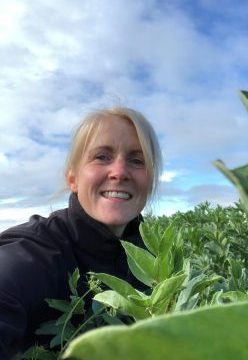 We have come a long way since our shop started in 2005. Faced with rising fuel costs and under huge pressure from supermarkets we made the hard decision to diversify and find a different way to make a living out of agriculture. Having found a local abattoir and butcher to hang our beef we decided to try and sell our meat directly to the public.
All of the family were drafted in to strip wood and paint the walls of a beautiful cart shed we had on the farm and a couple of weeks later we had the start of Ardross Farm Shop. With one chest freezer, a calculator and a lot of enthusiasm we then delivered leaflets to every home in the East Neuk hoping that some people would be interested in what we were doing.
The response was amazing! Local food was just coming into its own at that point and our traditionally reared beef seemed to be just what people were looking for. We also grew a small amount of veg on the farm so we decided to put freshly picked seasonal vegetables in the shop. It wasn't long before people were asking for more.
Being ignorant of the retail industry has helped us a great deal. Having never dealt with the public before, we relied solely on what we thought of products and on customer's recommendations. As a result, everything in our shop has been tried and tasted by ourselves or our customers, creating stock of which we are very proud.
We want to promote British agriculture and so 90% of the produce in the shop is produced by farming families diversifying with other products produced by small artisan companies. The shop, although nothing like it was when we first started is still family run and you will always find one of the family close at hand. However we are very lucky to have fantastic staff who we would never manage without.
OUR JOURNEY SO FAR
1968

After farming in the East Neuk since 1870, The Pollock's were given the opportunity of taking a tenancy on Elie Estate at Ardross Farm. The farm was a wonderful mixed farm with light soil, perfect for outwintering livestock and growing a range of different crops. The climate so close to the sea was also much milder, with warmer winters and cooler summers. Although they continued to farm on Balcarres Estate, near Colinsburgh, the family moved to live at Ardross. This is a picture of the inventory given to the Pollock's when they took on the tenancy.

2005

With agriculture struggling we looked to diversify in 2005. We considered selling stone water troughs, compressing straw bales for stoves, getting jobs off farm and many other ideas. However, ultimately we still wanted to farm. Rob came up with the idea of selling the beef direct to the consumer. We opened the doors of our tiny cart shed in April to sell our 21 day matured beef.

2011

Running a shop opened our eyes to what consumers really wanted and what they were interested in. Regardless of who we spoke to, sustainability and the environment were high on their list of priorities. With the cost of machinery and fuel rapidly increasing, becoming more efficient and sustainable was one of our main focuses on the farm. After a lot of research Rob bought our first direct drill and we began our journey into regenerative agriculture.

2014

We were thrilled to be nominated in the Farm Shop & Deli Awards and made a special journey to Birmingham for the awards. Listed among some of the biggest and most prestigious farm shops and food retailers in the UK, we were just delighted to be part of such an exciting day. Unbelievably we won Farm Shop of the Year, Scottish Retailer of the Year and then went on to win Retailer of the Year UK.

2015

With Claire returning to agriculture she decided it was time to introduce sheep back onto the farm. This would ensure we had lamb and mutton for the shop but also introduce another animal to our mixed farm. One of our aims is to have as diverse a farming system as possible and ruminants play a big part in the ecology of the countryside. She bought one hundred Easy Care breeding ewes and two tups and her journey with sheep began.

2017

Ever conscious of ensuring the food we produce at Ardross is as healthy and sustainable as possible for the consumer and animals, we became Pasture for Life assured. Our animals were grass-fed for many years before we realised it was important for our customers to know that we were accredited. We are audited every year to ensure that our animals are 100% grass-fed. The life an animal leads and the meat it produces when grass-fed is entirely different to grain fed animals.
https://www.pastureforlife.org/

2018

Gordon Ramsay, Gino D'Acampo and Fred Sirieix came to Ardross to film their new series, Gordon, Gino & Fred: The Road Trip. After hearing from our of our customers that our beef was exceptional we were contacted by their production team and spent a hilarious few days filming them on the farm and cooking with our beef. To have three foodie celebrities on our farm and enjoying the food we produce was a dream come true.

2020

After nearly twenty years in the food industry, Fiona was awarded Brand Ambassador of the Year in The Courier Menu Food & Drink Awards. Recognised for her dedication to local food and drink businesses in the area this is a wonderful award to win.
Meet the team
We are a small family business who wouldn't be here without the fantastic support of our team.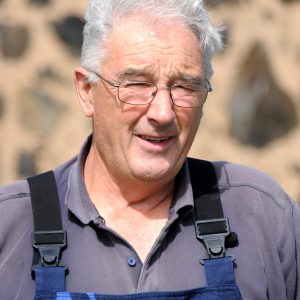 Jim
Jim came to work on our farm when our dad was a young lad. His family have worked alongside us ever since. His knowledge and care of our livestock is second to none and we would be lost without him.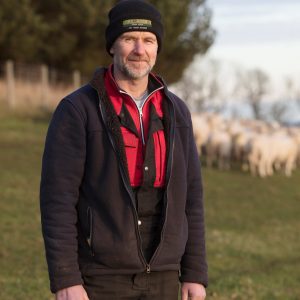 Scott
We are very lucky to have three generations of one family working with us on the farm. Scott has been working with us since he was old enough to skip school. With dad passing away in 2019, we rely on Scott even more. He doesn't have an easy job with all these women to contend with.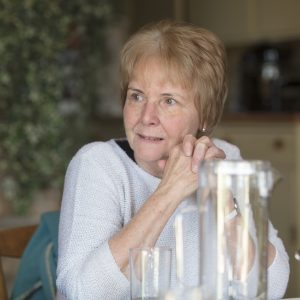 Fiona
Fiona is the inspiration behind the shop. Rob and Fiona started the shop in 2005 as a way to diversify and make the farm more sustainable. Although she spends a lot of time behind the scenes nowadays Fiona is in charge of the production kitchen and keeps standards up throughout the business. Without her the business wouldn't be the same.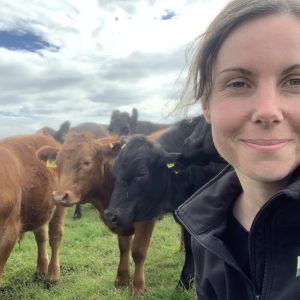 Nikki
Nikki, the eldest of the three daughters, came home to the farm for a few weeks back in 2006 and never left. She is in charge of the shop and does all the marketing for the business. An eco-warrior at heart she is passionate about making farming more sustainable for wildlife and future generations.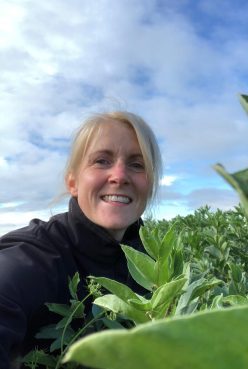 Tara
Tara is also one of three sisters involved in the business. The sensible one who has a full time job teaching, Tara helps out at weekends, holidays and anytime in between. Her husband, Ian, and her also have a herd of beautiful Stabiliser cattle along at Upper Largo.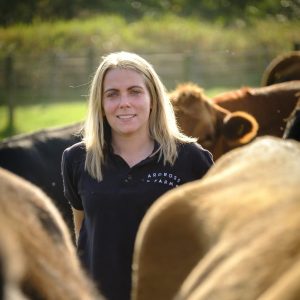 Claire
Claire is one of three daughters involved in the business and is the farmer. After deciding accountancy wasn't for her she came home in 2015 and decided she would like to farm. Of course with her handy accountancy skills she can be found in all departments and so you will find Claire in the shop, doing the accounts, out on the farm and helping in the veg department. Claire is the driving force behind the business.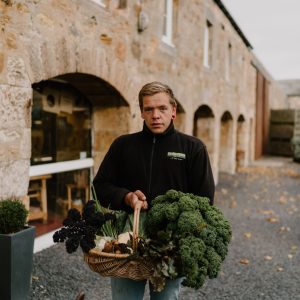 Cameron
Cameron is a big part of what happens here at Ardross. He is in charge of the vegetable department and grows and harvests the majority of what we grow. He also helps out in almost every department of our business. From checking the cattle in the morning, unloading deliveries for the shop to helping in the stockroom.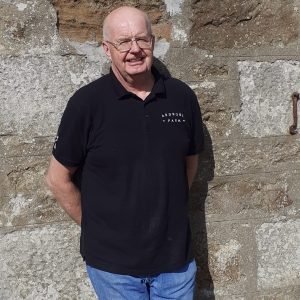 Colin
Colin came to work with us at the height of the pandemic and is an integral part of our team now. He is the friendly face you will see if you order home deliveries from us. He also works in the veg department, can be found driving tractors and basically helps in almost every aspect of our business.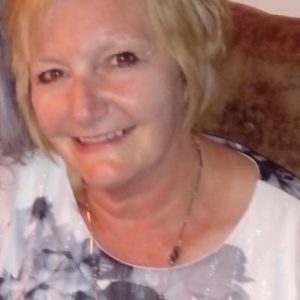 Karen
Karen is one of the friendly faces you will see in the shop. She is absolutely wonderful with our customers and always has a smile for everyone.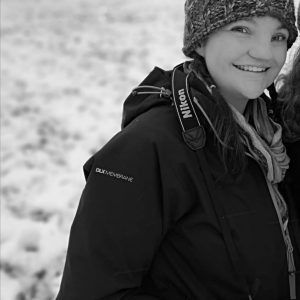 Gemma
Gemma is our customer service star. We have more glowing reviews about Gemma than anything else in our business. She is fantastic at helping people with what they need in our shop and is always going the extra mile.