Recipes
29 March 2022
Wild Garlic Season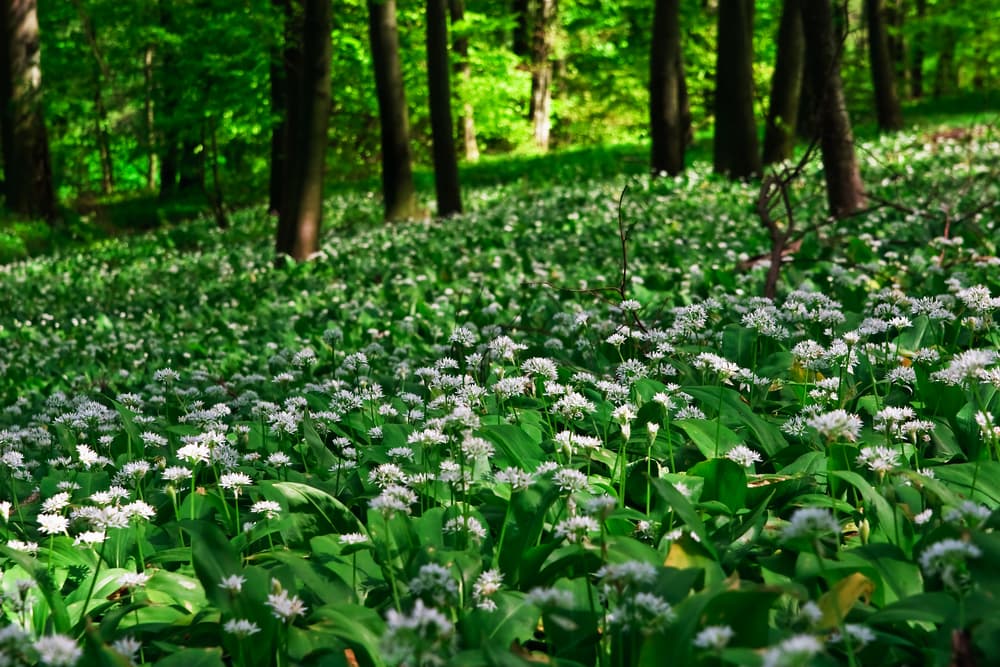 We get very excited when the wild garlic season starts. It's a sure sign that winter is coming to an end and spring is well and truly here, as it's one of the earliest herbs to arrive. It's a very short season, roughly March – May so make sure you make the most of it.
We forage for wild garlic and the smell in the woods is absolutely wonderful. It particularly likes gowning in woodland and is often found near burns. You should gather what you need before the plant starts flowering as the flavour diminishes once in bloom.
One of our favourite ways to enjoy it is wild garlic pesto (see recipe below) however it's delicious in frittatas, salads, soup or in mash. To preserve and use later in the year freeze in ice cubes, just as you would other herbs.
If you are in a rush or can't be bothered making your own wild garlic pesto then pop into our shop and grab a jar of Trotter's Independent Condiments. Made using locally foraged wild garlic, St.Andrews Cheese Company's Anster cheese and Summer Harvest's rapeseed oil. This is a huge seller in the shop, we highly recommend trying it.
INGREDIENTS
- 1 large bunch of wild garlic, washed
- 1 small bunch of curly parsley, washed
- 60g pine nuts, toasted
- 60g parmesan cheese
- 150ml olive oil
- squeeze of lemon
- salt and pepper to taste

Method
Place all the ingredients into a food processor, apart from the olive oil and blitz for a minute or two then slowly pour in the olive oil until blended. Our favourite way to use is on pasta with freshly ground pepper and some Anster cheese on top.