Farm Life Recipes
19 July 2021
We love kale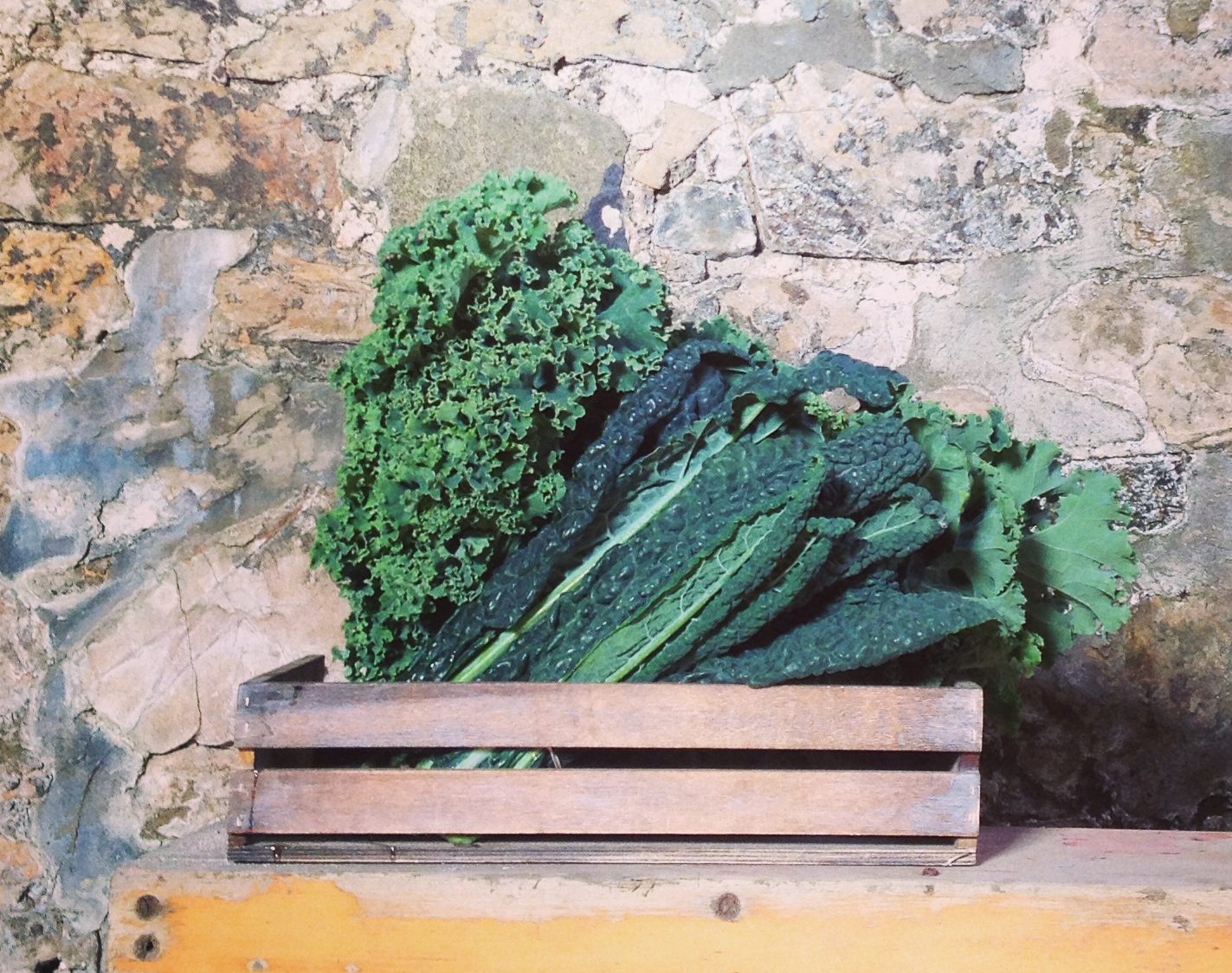 Kale is one of our favourite vegetables. It's hardy and can grow in most conditions the Scottish weather throws at it. It also grows almost all year round which makes it an excellent addition to summer salads or winter soups. This delicious vegetable is also one of the most nutritious on the planet. With most of us being deficient in magnesium and in need of eating more green leafy vegetables, kale is an excellent way to increase your quota of goodness in the day. We have three varieties of kale this year, green & red curly kale or calvo nero. All are delicious and well worth a try.
My family absolutely love making kale crisps. Roughly remove the leaves from the tough centre stem and tear into bite size pieces. Drizzle in cold pressed rapeseed or olive oil and then pop in a very hot oven. It only needs a few minutes to turn crispy so keep an eye on it and remove after about 5 minutes. Once out of the oven sprinkle with sea salt, cinnamon or a little chilli powder. It's delicious as a snack or sprinkled on top of soup.
Some lovely kale recipe suggestions from our customers…
Susan Fleming: stir fries it and adds lemon juice and lots of black pepper.
Vicky Brown: kale pesto. Quick dip into boiling water, pat dry, take out tough stalks, whizz up with garlic, walnuts, squeeze of lemon and a little zest, Scottish rapeseed oil, cold pressed of course, and anster very mature cheese.
Enid Jamieson: Kale and carrot soup with crispy kale. Fry onions, add chopped kale and carrot, a touch of garam masala and veg stock. Sprinkle on the crispy kale and serve with chunky bread.
Graeme Braid: Fry in beef dripping with crispy bacon
Jenny Roper: Celeriac gnocchi, sausage and kale medely – no recipe but sounds amazing!
Erin: Crispy kale. Remove hard spine of kale and rip up remaining leaves into small pieces, cover the kale in rapeseed oil. Put on baking tray in very hot oven (220C) for 5 mins. Check regularly to make sure it's not burning. Sprinkle with sea salt.
Debra Harvey: Stir fried & drizzled with soy sauce & chopped chilli. Wilted in butter and a drop of water, sprinkled with sea salt.