Products Recipes
03 February 2022
Purple Sprouting Broccoli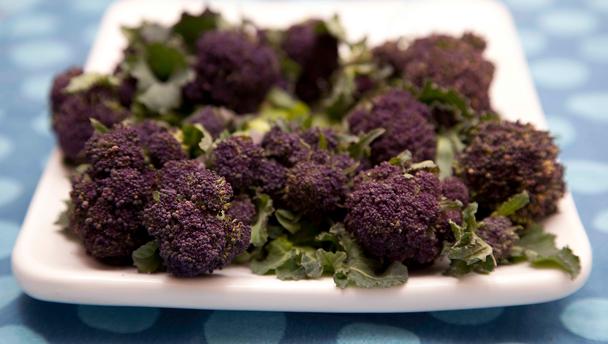 It's that time of year again, purple sprouting broccoli is back in season and in our farm shop. It's so lovely to have something new on the veg table to get us through January and February. This veg is local, seasonal and absolutely delicious.
Packed full of vitamins and minerals this beautiful seasonal delight is one of our favourites. It's a lovely side, goes well on a salad, in pasta dishes, roasted or steamed.
One of Nikki's favourite ways to enjoy PSB is; steam or boil the broccoli for 3-4 minutes and then drain. Pop back in a frying pan with olive oil, a little garlic, salt and pepper, fry for a minute. Then cover with bread crumbs and Parmesan. Pop under the grill to toast then serve.
Don't wait to long to get some, it's a short season!