News
24 October 2021
Field of Hope Sunflower Maze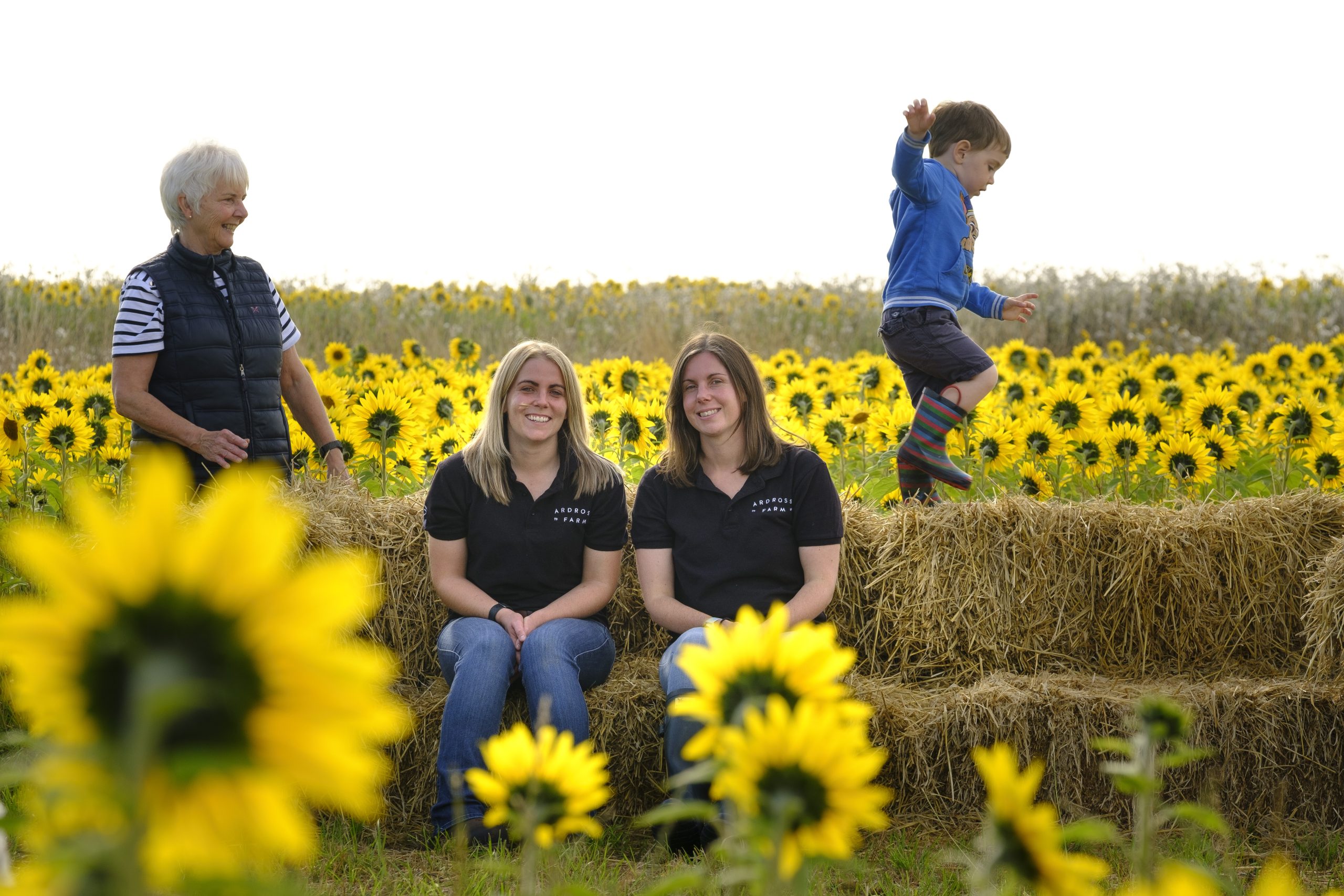 We are absolutely delighted that a cheque for over £6500 will be presented to the beneficiaries of the Field of Hope Sunflower Maze during todays Harvest Thanksgiving Service with East Neuk Trinity Church of Scotland.
At the beginning of this year Reverend Douglas Creighton approached us with an idea he had to bring our communities together and raise much needed funds for local charities. He hoped a sunflower maze would make people smile, get families out into the fresh air and be a safe place for people to meet again after such a hard winter. We offered our field and car park and sowed the seeds. The rest was down to a fleet of fantastic volunteers and hundreds of people who came to spend some time in our field.
We could never have imagined that we could raise such a huge sum of money for local charities. It just goes to show that when we all work together amazing things happen! What an incredible community we have.
As an extra bonus, the wildlife has benefited hugely from the areas sown in sunflowers and wildflowers. We have never seen so many birds flitting around the fields. We will leave one of the fields for the birds, the other we have chopped and gathered the grass and sunflowers for our cattle to enable the clover to grow through and nourish the soil.
Thank you so much to each and every one of you who bought sunflowers, walked the Field of Hope, donated money and made the project such a wonderful success.
Well done Douglas, turns out it wasn't such a crazy idea after all!
Beautiful photographs taken by Mike Wilkinson Photography
https://mike-wilkinson.photoshelter.com/