Products Recipes
29 March 2021
Brick House Venison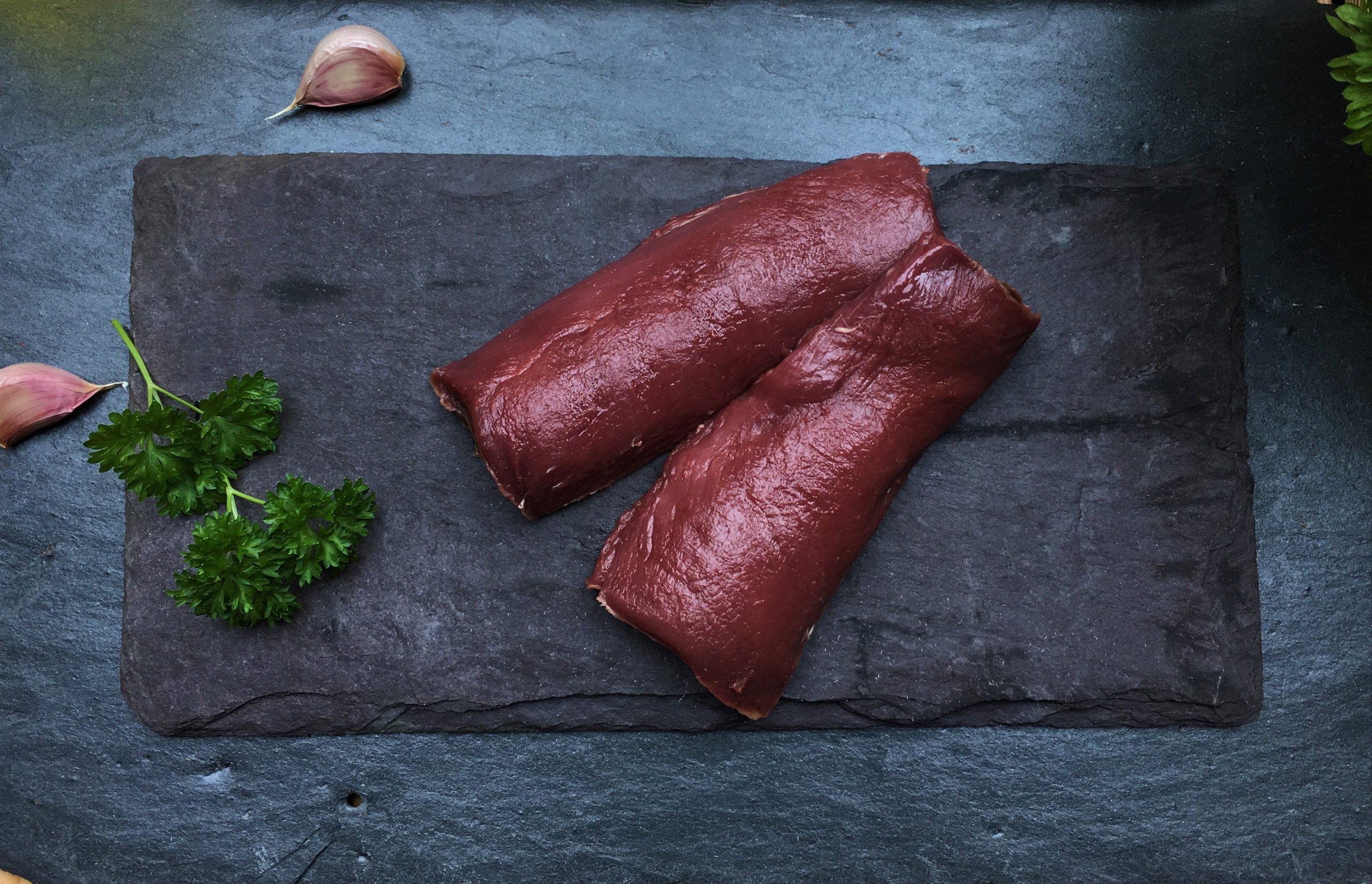 We are incredibly lucky to be surrounded by many wonderful local businesses. One of our favourites is Brick House Venison, run by Andrew & Caroline. Their aim is to market humanely harvested wild venison, locally, and process to provide a superior product.
Andrew shoots deer on local farms and estates, including ours. The meat is matured in a chilled facility to ensure tenderness and taste. Burgers and sausages are hand-made and finished, providing a variety of exciting flavour combinations.
If you are new to cooking venison then our top tip is DO NOT overcook. Even if you are a fan of well done, give medium a go. Venison is naturally low in fat so dries out and becomes tough with overcooking.
Roasted Haunch
Cook haunch in a self basting tin with the addition of rapeseed oil rubbed over the meat and a little water to cover the base of the tin. Cook at 200C (180C if fan) for about 20 minutes then reduce to 150C (120C if fan) and check after about an hour. When tested with a skewer, juices should be clear and meat should then be covered and left to relax for around 15 minutes, before carving.
Shoulders and shanks
Full of flavour and lend themselves to long, slow cooking. Brown the outside of the meat and place in a slow cooker with your choice of veg and stock. Let it do its thing!
Loin/Steak
Oil the meat, as opposed to the pan, cook in a hot frying pan to seal. Cook quickly, turning once or twice only. Meat should be pink inside but, if you must have well done (not recommended) allow to rest at this point to avoid drying out.
Stew & Mince
Can be cooked using the same recipes as for beef but do require the addition of a little fat or oil to aid browning.
Burgers & Sausages
Are always a family favourite and venison equivalents are no different. Tasty, healthy and versatile….grill, fry, BBQ… the list goes on.
'We tried the sweet chilli venison burgers at the beginning of our holiday and couldn't believe how good they were. We'd never tried venison burgers before. We have come back to stock up and take some home with us. They were so juicy and tasty.'